Boys tennis serves well at Conference, dials in for Sectionals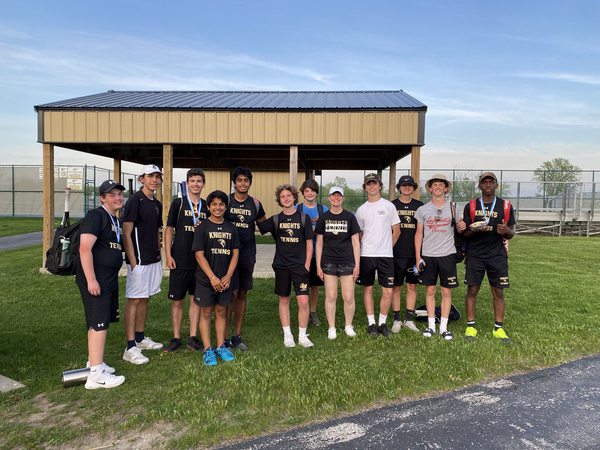 Boys tennis had their conference tournament last Friday, May 13, and they are currently preparing for the Sectional tournament on May 20. The Conference tournament was successful with the team placing third overall but also having some important individual wins. 
"Conference went very well for me with two easy wins for first place," said senior Dylan Clausen. "My goal was to win Conference and to give up very little games."
One singles player Christian Abban also won his individual tournament at one singles. Abban had also taken the first place title last year at both Conference and Sectionals. 
Doubles partners Gus Calhoun and Graham Gatewood placed sixth. Number 3 doubles Daniel Bachinger and Vinny Marino placed second. Number 2 doubles Joey Saum and Jake Nardomarino placed fifth,  and number 1 Varun Gullapalli and Jacob Marshall placed fourth.
"We were both upset with our result but know that we can bounce back and focus on Sectionals," Marshall said.
The Sectionals tournament takes the top 2 singles players and top 2 doubles teams from each school and pits them against a plethora of other schools in a singles and doubles bracket. The top 4 teams in each bracket advance to State for singles or doubles based on which tournament the player enters. 
"I am looking forward to Sectionals and to hopefully secure a spot for State," Marshall said.
Leave a Comment