Minority Rule helps promote diversity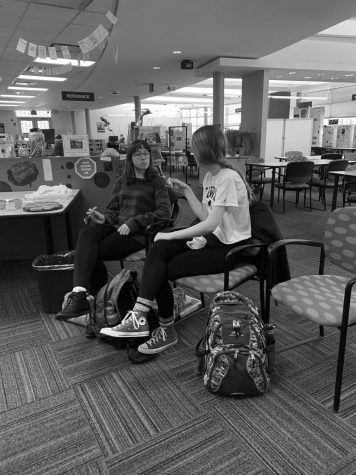 Minority Rule is a new club at the school. Seniors Sachin Dubey and Nadia Hernandez started the club in order to touch base on things such as discrimination and iniquities. They meet every other Friday in the library after school.
"In Minority Rule, we analyze minority literature and other forms of art, especially with how it pertains to minority experiences. As of right now, we have extensively discussed topics surrounding race relations in America, namely mass incarceration," said senior Sachin Dubey.
Minority Rule is not your average club. In Minority Rule, they analyze literature and also other forms of art.
"Most of the novels that we analyze in our classes focus solely on the experience of white men, which is not at all representative of America's identity as a whole," Dubey said.
Minority Club focuses on minorities. Minority Rule is such an interesting club that about 40 percent of the club members are school staff. Hernandez and Sachin email short stories for the members to read so that when they meet they can talk about and analyze it. Joining Minority Rule is a great thing for everybody and anybody.
"We discuss inequity and discrimination in our society, which is very eye-opening for people who come. We want to educate our members about the social inequities in our society and want to equip them to make a change in our community," Dubey said.
The club talks about the story when they meet. They want to open people's eyes to what's really going on in our world.
Leave a Comment