Students visit from Austria
Grayslake North welcomed a group of Austrians from Innsbruck, Austria, that were here to see what it's like to live and be in America.
This year, the Austrians were here to simply see what America is like. German teacher Lisa Palaian set up the visit through her connections to the Austrian International School in Innsbruck.
"I have been working with the school for three or four years now, and about every year, the school I worked at before would have a group of students come to stay with our families once, if not twice a year, and so as I came here to North, I wanted them to come as well and give my students the opportunity to speak with native German speakers," Palaian said.
One of the biggest things about having students come visit from another country is that they get the chance to stay in an American household to see what family life is like for Americans, and the host families get the opportunity to make them feel welcome and get to know them.
"They are really fun people to talk to. You could talk about anything with them," said sophomore Lauren Keegan, who hosted two Austrians.
It is crucial for Austrian students to enjoy their time here and feel like they are safe in their host's home so that they may want to come visit again next year or the year after that.
"They were really good hosts. They did everything they could to make us feel at home," said Austrian Marina Hanna.
Before the Austrians came to America, they had hosts and the Austrians fill out applications of their interests to see if there would be any matches in hobbies and interests. Students with the same interests as one another were good matches.
"They both like music, so we listen to Panic At The Disco and stuff; we love that band. We like to cook, so we made apple strudel for Oktoberfest. That was really fun," Keegan said.
With the trust and comfortably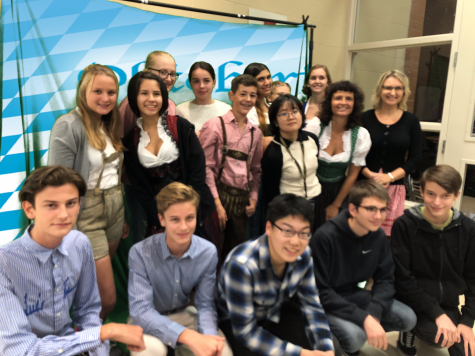 that forms this year with the Austrians and the school, Palaian hopes it will encourage them to come back and visit more often.
The Austrians were only here for a short amount of time, but they will leave America with positive memories of their time here. Grayslake North has made a lasting impression on them as well as the people.
"I've met a lot of funny, nice people, and I feel like in this week that we have been here, I have made really good friends," Hanna said.
Leave a Comment