Special Olympics basketball qualifies for State
North makes history with the Special Olympics basketball team going to State. On March 16, the team will head to Bloomington, IL, to compete with other teams
Coaches Katherine Young and Elizabeth Hauser have worked hard since October to teach their team about the basics of the game and teamwork.
"From our first practice, I've seen them really learn how to play the game. Sharing and passing to one another, and making sure everyone gets a chance," Hauser said.
The team is sure to spread positivity and be able to encourage each other through it all.
"They all have a good attitude towards playing. There's a lot of discipline that goes into it, also respecting one another," Young said. "I'm sure the energy from the crowd also helps."
Everyone, including the coaches have worked hard in order to achieve this goal. They had practice every Thursday since October.
"Not many schools have the chance to be even have a team. It's totally surreal to have this finally come true," Hauser said. "Some of these kids have been here for four years and now this is their chance."
When the team received the news, everyone began to celebrate their accomplishment.
"One of the kids started to cry, everyone was jumping and high fiving. It felt like a dream come true," Young said.
Though the players have played sports like soccer, track, and bowling, they love basketball the most.
"They really like the teamwork aspect, and the intense competitiveness. They feed off the crowd energy that always cheers them on," Hauser said. "Most of them have MBA player role models and really relate when they play."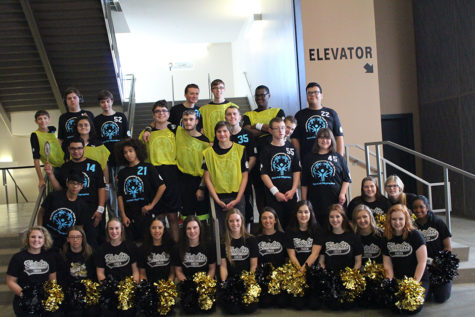 Leave a Comment