Students enjoy a Knight to Remember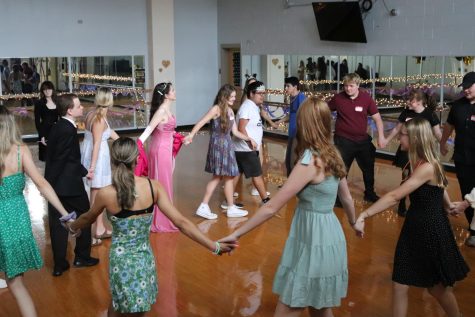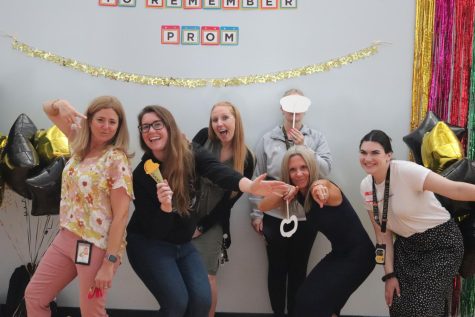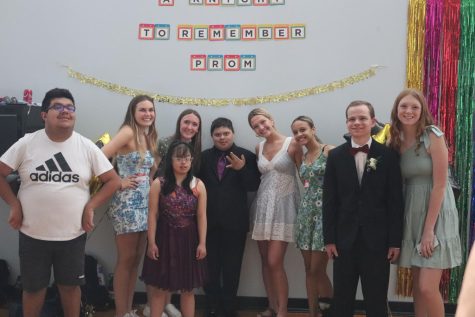 Public Service Practicum (PSP) planned an event called "Knight to Remember" that took place on April 20. This event was for North's special education program who didn't have the opportunity to attend Prom on May 6. This event was hosted to give them a prom but in a smaller setting.
With a lot of planning from PSP, they were able to make this event happen. Parts of the planning process included prom proposals, reaching out to bakeries to get cupcakes, getting decorations, and putting a playlist together. 
This idea came from junior Jayashri Madan who attended the Jostens leadership conference in November. The conference featured different high schools where students learned about improving school culture and increasing inclusivity. 
"The Jostens conference made me think about leadership and inclusion. It showcased the ways that inclusion could be increasingly implemented into society. After hearing about the special education prom, I thought that it would be a good idea for our school to participate in. I hope that this event will encourage others to take initiatives like this in their communities and most importantly increase inclusion in our school," said junior Jayashri Madan.
This event gave students the opportunity to attend a prom if they haven't already.
"A high school prom is a celebration for students after the years of hard work they have put in to reach it. It is a celebration of friendship and the school community. For those who cannot participate in the main high school prom, I believe this event would be the perfect opportunity for them to also enjoy a prom," Madan said. 
The idea was brought up to Public Service Practicum to see if the class was interested in planning it. The idea was brought at the start of second semester.
"I brought it up to the students. Everyone seemed really interested. A lot of the students in PSP know the kids in the special education program, so it ended up working out really nicely," said PSP teacher Ashley Kunz. 
With this big of an event, PSP planned this event differently than they do for their previous events. Instead of working in groups, every student had a specific role to work efficiently. 
"We split up this event. In our previous events, we would have a few people tackle it at a time, but we knew that this event would take a lot more effort. We ended up splitting the class so every person could be on a committee for this event, and that allowed us to each work on different parts at once. A lot of it was talking to people within the school, out of the school and talking to students to make sure that we could put out the best event possible," Kunz said. 
PSP also planned the logistics of the event like the time, location, who will be attending and where decorations will go.
"The prom is in the dance room for an hour and a half. We're gonna have everything nicely decorated, music and cupcakes. All of the students will be there including PSP, Perfect Pals and Student Leaders. We're also going to have adults that work with the special ed department as well," said senior Nevena Erceg. 
Part of the planning process included making prom proposals for the kids. 
"I really liked when we did the prom posals because it was really unique, and everyone was really excited. I liked seeing everyone's reaction, and it was very special," Erceg said. 
This event not only gave PSP members the experience of what it is like to host an event, it also helped market PSP.
"Students have been able to see the time that they're putting into planning and making sure that they're ready the day of and anticipating changes has been really effective. Also getting the word out about the event was a key role. I've seen a lot of people ask about PSP as a whole, and it's really done a lot for our marketing class. The event overall increases accessibility to students to be a part of student life and back to their school," Kunz said. 
Leave a Comment