Enchanted Knight memorable for students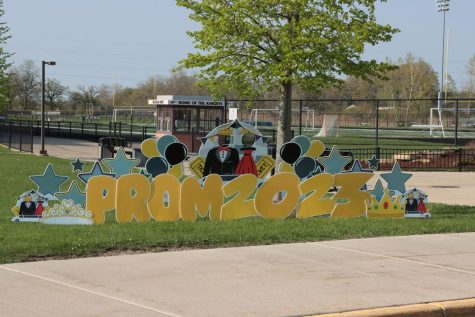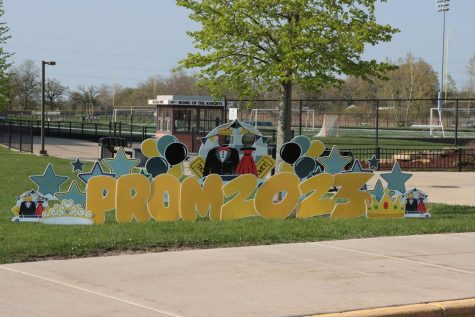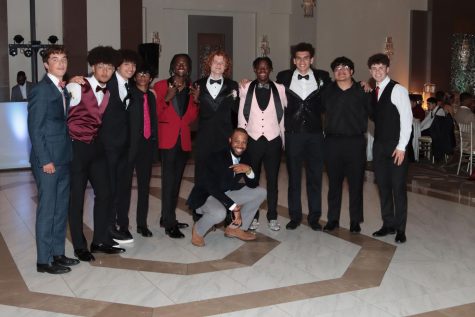 Prom preparations, pictures, food, and friends are all a part of the prom experience. Prom season is a very exciting time of the year for students.
There's no better feeling than when your favorite song starts playing in the store, car, or even possibly at your own prom. Good music is known to be one of the best components of prom night, and it easily gets people hyped.
"One of the best songs they played was 'No Hands' because that's one of my favorite songs, and it gets everyone super loud," said senior Claire Hickson.
Getting hype to your favorite songs with your friends during prom is known to be a very happy feeling.
"My favorite song they played was 'Wants and Needs' because I knew almost all the words to it, and I got to have fun and sing and dance with my friends," said senior Logan McLaughlin.
As a senior that has gone to both Prom 2022 and Prom 2023, they can easily be compared. Some seniors may have liked the 2022 Midnight Masquerade Prom compared to this year's Enchanted Night Prom or vice versa.
"My favorite is definitely a mix of both. I had more friends here last year than this year, but the food and music this year was better than last year," said senior Kylie Poterek.
Friends have a huge impact defining your time at events and help you enjoy times like prom more than you ever could without them. Also dressing up can make you feel happy and confident and make your time spent feel so much better.
"I liked senior prom better because I went with my friends and had a super good time. I really enjoyed dancing and singing with my friends on the dance floor, and this year I liked my dress better," Hickson said.
When you're in the midst of a big event and you are tired after getting ready, you may want some good food to pick you up after all the preparations.
"This year was more fun because of the overall experience. I had more fun this year because lots of my friends went to prom, and I also liked the food better," McLaughlin said.
After prom night, many people hash out their favorite moments and memories that they really enjoyed. These are the moments students will remember forever.
"My favorite part was dancing. I loved having fun on the dance floor with all my friends," Poterek said.
Dancing is a great way to let loose and have fun with the people you love the most.
"My favorite part of prom was dancing with my friends and the kiddy cocktails," Hickson said.
Leave a Comment