Infinite Flow Dance performs at Big Game
The Infinite Flow Dance team is a nonprofit professional dance company that was established in 2015. This dance team is composed of people with disabilities, and their mission is to foster inclusion.
Activity director Keeley Naughton is to thank for booking a performance with these wonderful dancers. Naughton spotted these performers while watching TV.
"I reached out to the owner of the dance company and inquired about them coming to perform at The Big Game assembly since we share a similar message about celebrating diversity and promoting inclusion," Naughton said.
Having a professional dance team come to school was very special and exciting for the students that watched, including The Big Game athletes.
"I am hoping the students enjoyed the aspects of a professional dance company performance. Their movement is powerful, and I truly believe this was a performance our school and community will never forget," Naughton said.
This dance team was founded by Marisa Hamamoto, and the team has been together the last couple years and performed on many different platforms to spread their message through dance.
"Infinite Flow was created in 2015. Maria and Adolfo are founding members that have been with the company since its inception. The rest joined five years ago," said founder Hamamoto.
They've also performed at different schools and different events to capture their message everywhere they go.
"Everything from Apple stores to Apple corporations, corporate events, colleges, festivals and dance festivals, film festivals, disability festivals, health related galas, and conferences. Diversity and inclusion is an issue everywhere," Hamamoto said.
North's students really provided a lot of energy for this Big Game and even the special guest performers felt the love from the students.
"I'll say that what was cool about the assembly was that everyone had energy. Like I felt like everyone was dancing with us the whole time. There were students that were actually dancing, so that was really cool," said Hamamoto.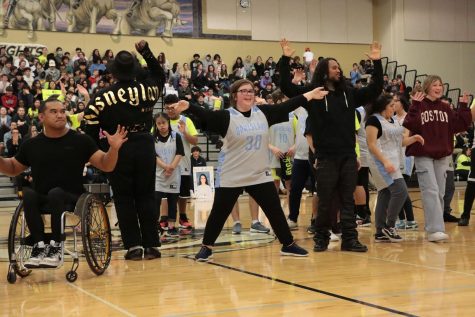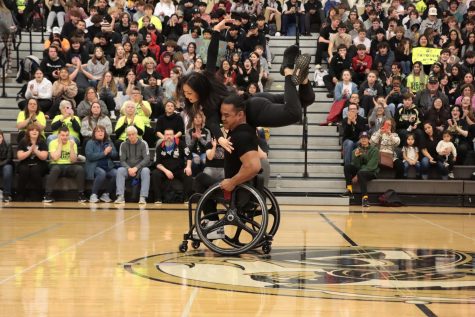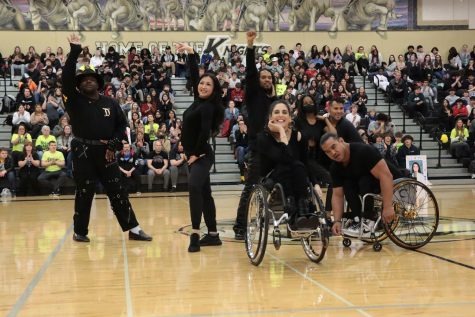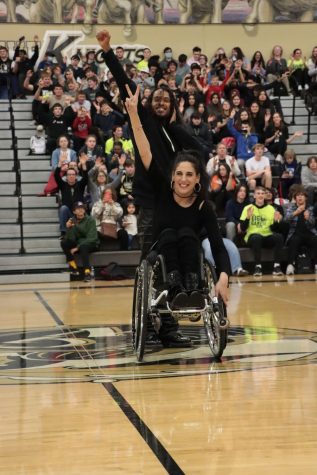 Leave a Comment