Review: "Harry's House"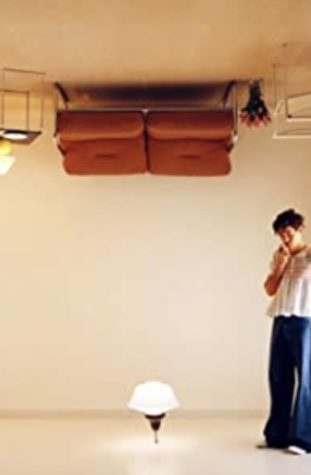 Harry Styles has been known for his amazing accomplishments along with the many records he holds.
Although the artist has been associated with great success, not many treat him or his fanbase with that view.
I personally have been a fan of Harry Styles since before he even went solo. Being a fan for so long, I've noticed that people are belittled for being a fan of his. There have been many people that say if you listen to Harry Styles, you only pay attention to mainstream music or just care about what is popular. Not only can that be harmful, but it can also belittle an artist's work.
Harry Styles himself has been ridiculed because the majority of his audience is teenage girls. I believe that people belittling his audience or Harry Styles himself form those opinions rooted in misogyny. For many years, girls are made fun of for what they enjoy.
I mean let's be honest. Nobody cares what the majority of an artists' fanbase is. We only care about if we like their music or not.
In recent years, Harry Styles broke streaming records. Styles came out with a single to tease his coming album, "Harry's House." The song "As It Was'' broke the record for most streamed song in twenty-four hours of its release, with over sixteen million streams. In 2021, Harry Styles sold more tickets for his "Love On Tour" than any other artists in the world.
Not only has Styles made waves in the music world, but fashion as well. Harry Styles has been known for different, fun outfits and having some individuality to his appearance. In 2020, Styles was the first man to appear solo on a Vogue cover. Not only that but he wore a dress, which caused a lot of conversation. Honestly, Harry Styles looked amazing not only on the cover but in many of the other photos from the magazine shoot. So truly who cares if he wore a dress? There are other things we could give our attention to.
Harry Styles has not been one to shy away from branching out to new platforms. In 2017, Styles appeared in his first movie, "Dunkirk." Even though he didn't have much screen time, I, along with many others, were quite impressed by his performance. Notice how I said "Dunkirk" was the first movie. In 2021, he made an appearance in the final scene of the Marvel movie "Eternals." Styles took on the role of Eros, Thanos' brother. Fans believe this is a teaser to the future of the Marvel Cinematic Universe, possibly even giving Harry his own movie. Throughout these few years he has been working on more films. It is said that "My Policeman" and "Don't Worry Darling" starring the musician are to be released in late 2022.
As a fan of Harry Styles, I am very excited to see what new music he releases along with his new films. Many others should also watch his new movies and listen to his new songs, not just to support him and other actors but to branch out to new entertainment.
Leave a Comment