Bass Fishing goes to State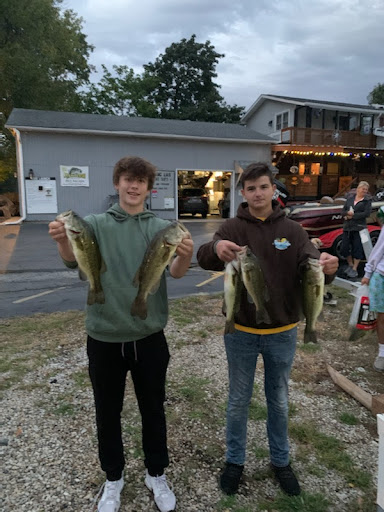 The Bass Fishing Club qualified for State with more tournaments coming up.
In the Bass Fishing Club, teams of two plus a captain go onto a boat in their assigned lake and catch as many fish as they can. They go back to weigh in and see who has the greatest weight with their fish. They earn points and could also possibly win money.
"I'm just trying to enjoy myself a little bit and have a club for the school, maybe win a couple of times and win some money if you get first place. It's usually around like $175. It depends on the tournament. At State last year, I think I maybe won $500," said junior and member of the club Christian Coronado.
The club recently had a tournament on Loon Lake, where one of the boats containing Christian Coronado and Chris Sturiano placed first, with all fish and the most weight.
"It's always a good time fishing with my friends. The club puts in a lot of work to keep it up and running, and I appreciate that more than anything," said junior Sturiano.
The club only has a few members and would love to have more people on their boats. They have two seasons, the fall season and spring season. Interested students will need to contact a captain as well as the sponsor of the club, Clint Coronado.
"Sure, students can still join if they are interested. They would need to email my dad, the sponsor, Clint Coronado and contact a captain for a boat, and it's that simple," Coronado said.
Leave a Comment