North hosts senior night football game against Lakes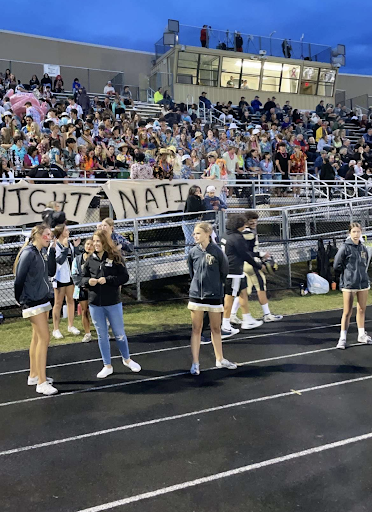 North lost their game with Lakes in their fifth game of the season, with a score of 28-34. After this game, North has a 0-5 win-loss ratio, putting them in 7th place in the NLCC.
It was a close-fought game despite the results.
"It was fun going out with my friends and seeing everyone play," said senior Asia Bond. 
This football game was also senior night. Seniors in band and dance were able to walk out on the football field with their parents, in recognition of their four years at the school. 
"Being able to be on the field with my parents was a good experience," said band senior Bill Shafer. 
In addition to walking out on the field, pictures of football and dance seniors were hanging on the fence near the football stadium to further recognize seniors.
The superfans' theme for this game was beach.
"I really like superfaning. It's a fun way to show support for our football team and friends," Bond said. 
Leave a Comment