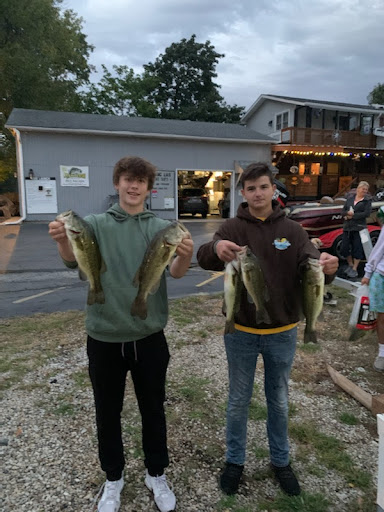 Photo courtesy of Christian Coronado
One out of two Grayslake North boats won the qualifying bass tournaments at Loon Lake.
The winning boat of the Grayslake North team consisted of Christian Coronado and Chris Sturano. They caught five out of five fish and weighed in at 8.46 pounds. The captain of the boat was Clint Coronado who is also captain of the Bass Fishing Team. This win gives Christian and Chris points to then qualify for a later tournament.
"For next time we are going to try and do the same thing as today but instead we are going to try and fill the bag first. Then we will go for the big fish, " Clinton Coronado, the bass fishing coach, said.
The team has another tournament this Saturday on the same lake and will be competing for
points to qualify for a later tournament.
"All we could have done better is really get bait under the docks consistently," Chris said.